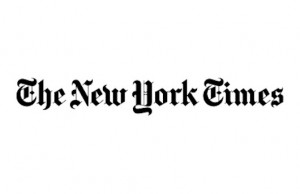 This is a pet peeve of mine. Why are European and North American media houses willing to splash pictures of dead and/or mutilated bodies of Africans on newspapers and on-air? I really have to find the time to do a proper post on the subject. But while you are waiting, see this, from G. Pascal Zachary:
The New York Times yet again last week displayed a disquieting pattern of presenting dead Africans on the front page of its great newspaper, while refusing to present dead Americans in the same fashion. In the latest instance of what I call the pornography of African, Times editor prominently displayed on the top left corner of its April 24 front page "the burned body of a boy." The disturbing photo might seem appropriate — unless one considers that the children killed by, for instance, American drone attacks in Yemen or Pakistan, never receive similar photographic display. So even on the narrow grounds of newsworthiness, the contradictions are evident and ample: for mysterious "reasons," dead Africans can be displayed in lavish fashion — this photo of this dead boy was in color! — while death inflicted by Americans cannot be displayed. Neither are the deaths experienced by Americans in combat suitable for front page photographic treatment (or inside the paper either).
The full article is here.